6,288 panels on a fruit farmer's roof
In January 2020 Sunforce was commissioned to build 2 MW on the roof of a fruit farmer. During the preparation for the project Aart Kaars (Sunforce project preparation) and Michael Koerts (Sunforce project leader) worked closely with all the parties involved. Due to Sunforce's excellent preparation, it was easy for Libra Energy to deliver all the goods at the right time to the site in Eindhoven.
Solar modules
Ulica 325 Wp
On the advice of Libra Energy it was decided to go with  6,288 325 Wp Ulica solar modules. This project allows Ulica to strengthen its position on the Tier 1 list.
Inverters
Solis 80 kW
For this project, it was decided to go with Solis inverters. Brand new 80kW inverters were deployed. Solis also provided solid support, which ensured that the 22 inverters were correctly installed in the company.
Mounting materials
 Van der Valk Solar Systems Valk Pro+
Van der Valk Solar Systems mounting material was chosen. The Valk pro + system was used for this. Thanks to good support from Van der Valk Solar Systems, a well-thought out east-west system was calculated. In addition, Van der Valk Solar Systems recalculated the entire project plan in relation to the maximum roof load.
Project photos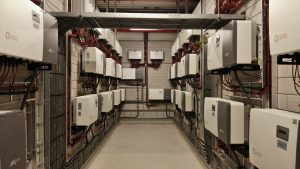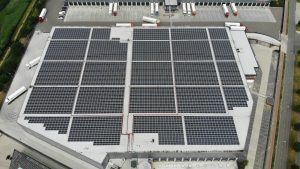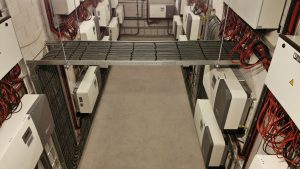 Projectvideo