Libra Energy is your wholesaler for solar modules. We deliver a diverse range of high-quality solar modules that comply with all the necessary international requirements and regulations. In order to guarantee high quality, we have a Libra Energy Quality Control team. Our team evaluates the production process in the factory for quality and working methods before, during and after production, ensuring the highest quality. In short, with Libra Energy, you know what you're getting.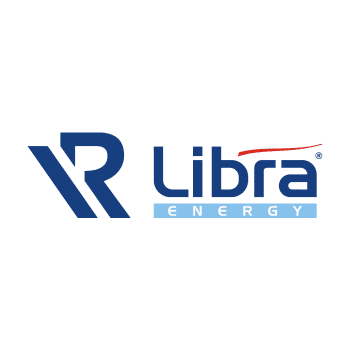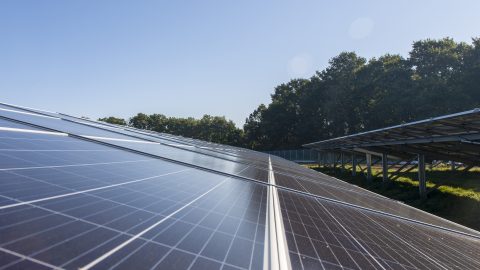 JA Solar
JA Solar is one of the biggest manufacturers of solar modules in the world and is regularly in the top three of Bloomberg's New Energy Finance listings for high-performance solar modules. Through its strong focus on innovation, sound financial situation, world-renowned global sales and customer service network, JA Solar is recognised by industry authorities as a leading manufacturer of high-quality PV products. Libra Energy has built a sustainable relationship with JA Solar since 2014.
JA Solar features:
Tier 1 listed
Financially reliable position
Innovative focus
Highly efficient product range
Founded in 2005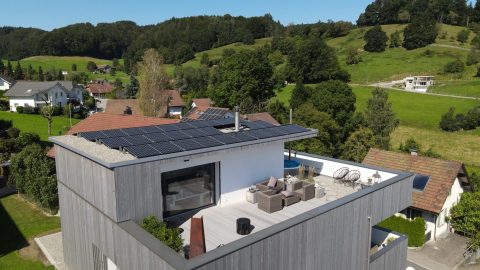 Meyer Burger
Founded in 1953, the Swiss company Meyer Burger is an expert in solar cell and solar panel technology. Because they have further developed the existing Heterojunction (HJT) technology, Meyer Burger has been able to distinguish itself from other solar panel manufacturers. Meyer Burger's HJT cells absorb more solar energy than traditional cells. Both the cells and the solar panels are made in Europe (Germany), making them unique in Europe. Furthermore, Meyer Burger uses SmartWire technology (SWCT™), which provides greater efficiency, cell stability and reduces the risk of micro cracks.
 Meyer Burger features:
Unobtrusive and superior design with perfect harmony
Up to 20% more energy output, even in low light conditions
Meyer Burger's special focus on sustainability & circularity
Production of the solar cells and panels to the highest German standards
Minimum 25-year product warranty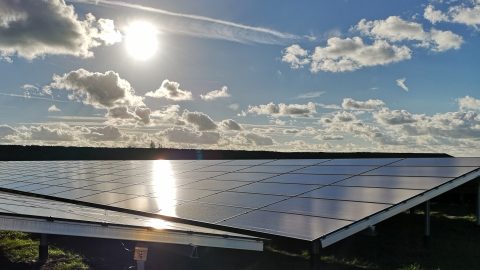 Jinko
With a production capacity of 16 GW, Jinko Solar is the largest manufacturer of solar modules worldwide, putting it in first place on Bloomberg's Tier 1 listing. Jinko distributes solar modules to a diversified customer base that is located in more than 100 countries around the world.
Jinko features:
Tier 1 listed
7 different production facilities
Strong innovator
Supplies over 100 countries
Based in China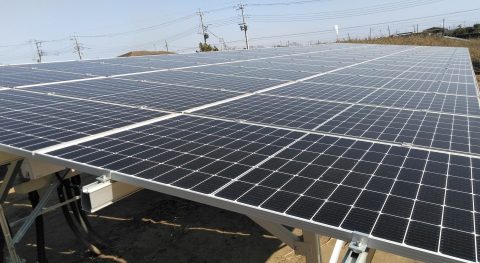 Risen
Risen Energy Co. was founded in 1986 and went public in 2010. They have now built up a production capacity of no less than 11.1 GW. We have included these modules in our range as an ideal project panel. Due to the competitive price and high quality, this panel is perfectly suited for all commercial projects.
Risen features:
Tier 1 listed
Competitively priced
Ideal for commercial projects
Decades of experience in the solar industry
12 years' product guarantee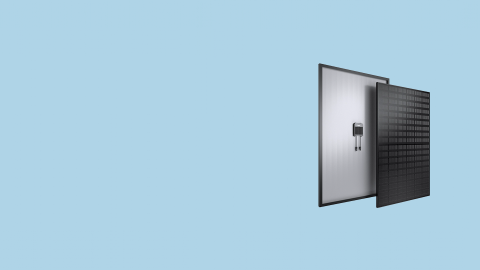 DMEGC Solar
Founded in 1980, Dmegc Solar has three main production sites in China, with an annual capacity of 1.2 GW wafers, 10 GW cells, 5 GW modules and cumulative shipments of over 22 GW. Aiming to be the world's leading renewable energy company, DMEGC solar is one of the first PV manufacturers to pass the French low carbon module life cycle certification and leading brand in black modules. Their mission is to drive innovation and make the world more sustainable and bright.
DMEGC features:
Features the taylor cell-string optimizer, for the best integrated cell-string optimization
Listed in the Bloomberg "Tier 1 Solar Panels Manufacturers" and EUPD "Top Brand PV.
Durable
12-year product and 25-year power warranty